Published in Nature!
Spherical hydroxyapatite nanoparticle scaffolds for reduced lead release from damaged perovskite solar cells
Perovskite solar cells continue to attract interest due to their facile preparation and high power conversion efficiencies. However, the highest efficiency perovskite solar cells inevitably contain lead, which raises concerns over contamination of drinking water when a solar module is broken and then flooded. Here we…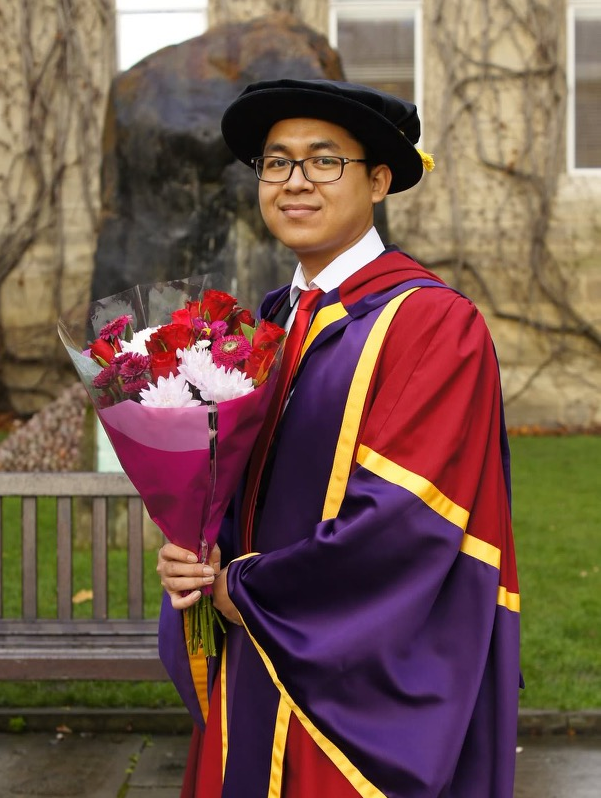 Dr Mokhtar during his PhD graduation at The University of Manchester, UK.
Knock Knock! Who's there?
Ts. Dr. Muhamad Zulhasif bin Mokhtar
Ts. Dr. Muhamad Zulhasif bin Mokhtar is a 34-year-old expert in the field of Environmental Engineering, Renewable Energy, Hydraulics, and Hydrology. He obtained his Bachelor's degree from Universiti Malaysia Perlis, followed by his Master's degree from Universiti Sains Malaysia. He then went on to complete his PhD at The University of Manchester in the United Kingdom. After his doctoral studies, he worked as a Postdoctoral Research Fellow at The University of Manchester for three and a half years, further enhancing his knowledge and expertise. With a strong academic background and extensive experience in research, Dr Mokhtar is dedicated to solving environmental challenges and exploring sustainable solutions in his field of expertise.
My Recent Published Papers
Welcome to my webpage! Here you will find a comprehensive list of my published papers that highlight my diverse research interests and contributions.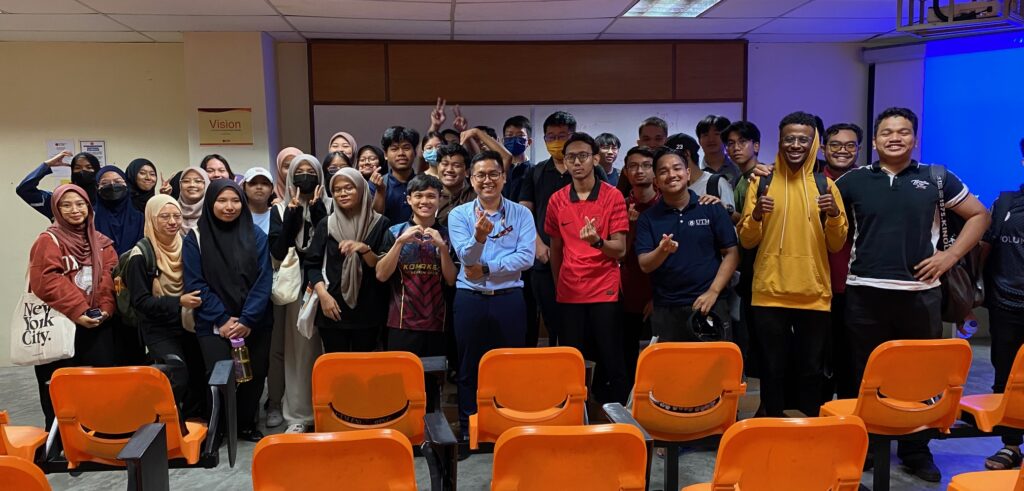 ''Aristotle
characterised the soul as 'the essential what-ness' of a living body. On this
definition, and if we accept the university as a living body, the question of
the soul of the university is a question about its essence.''
To reflect to this statement, as an academic staff member at Universiti Teknologi Malaysia (UTM), the first essence to becoming an impactful educator relies on its mission statement;
"In the name of God for mankind" and its belief that the divine law of Allah is the basis of knowledge are fundamental to UTM's academic culture. The soul of academia (must) resides within me, embodying the core values of ISES – Integrity, Synergy, Excellence, and Sustainability.  For me, the pursuit of knowledge is the heart of academia, and it is through our commitment to integrity that we ensure the highest standards of honesty, transparency, and ethical conduct in our research, teaching, and interactions with colleagues and students.
Academia also thrives on synergy, the collective effort of diverse minds coming together to create new ideas and solutions. Whilst, excellence is a driving force that pushes us to constantly strive for and achieve the highest standards of academic and research performance.
Also, as an academic staff member at UTM, I am dedicated to delivering quality education, conducting cutting-edge research, and contributing to knowledge creation in my field. Through continuous self-improvement and a commitment to excellence, I aim to inspire and motivate my students to reach their full potential, fostering a culture of excellence within our academic community. Sustainability implies the importance of preserving and protecting what we have for future generations.
As an academician, I am full of responsibilities to commit with the values above and principles to drive the soul of academia as well as the UTM Envision 2025. Five Strategic Thrusts and Eight Strategic Priorities are important in establishing a world-class university that delivers long-term institutional growth sustainability. It is a difficult, but with comprehensive methods and working with soul as a dedicated academician, it is a realistic aim.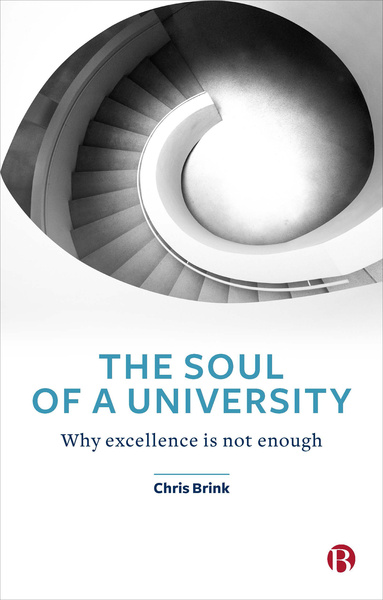 Another ideal mentality for me to have to enrich the essence of academics is a 'growth mindset' and 'Innovating Solutions'. This mindset comprises believing in myself and student's capacity for continuous growth and improvement. It entails accepting obstacles, persevering in the face of disappointments, and viewing effort as a means to mastery.
Lecturers that have a growth and innovating mindset are more likely to create a pleasant learning environment, stimulate student participation, and can nurture passion of lifelong learning. This mindset also fosters a sense of purpose and commitment to personal and professional development, both of which are critical for forming the minds of the next generation of scholars and professionals based on the 'values' deep-rooted within the tree of UTM.
For a young lecturer like me, nurturing this soul requires a continuous passion for the subject, gaining student engagement, promoting critical thinking, and upholding academic integrity. By embracing these principles, I wish on embarking and fulfilling meaningful journey in academia, leaving an indelible mark on the hearts and minds of students, and contributing to the advancement of science along with great humanity.
Thank you.
 MZM.