JOHOR BAHRU, 21 August 2017 – Dr. Abdul Halim Abdullah, a senior lecturer of Faculty of Education, Universiti Teknologi Malaysia (UTM) was invited as a speaker at Expo 2017 in Astana, Kazakhstan in conjunction with Malaysian Education Week.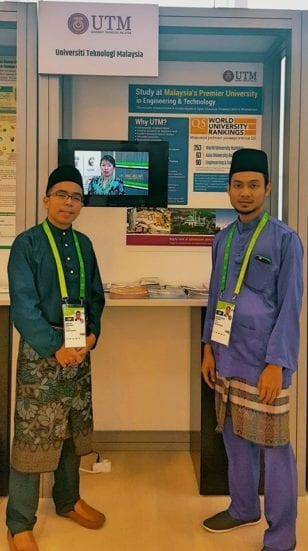 The Malaysian Education Week was held from 14th to 18th August 2017 at the Malaysian Pavilion.  Expo 2017 was an international event which took place from June 10 to September 10, 2017 in Astana, Kazakhstan. The expo had attracted participations from more than 100 countries and 10 international organizations.
Dr. Abdul Halim delivered his talk on innovative teaching and learning practices in Universiti Teknologi Malaysia (UTM) generally and Faculty of Education UTM specifically in developing graduate competitiveness and creativity.
He shared about New Academia Learning Innovations (NALI) model which is introduced by UTM in order to foster soft skills among students and to nurture creativity among lecturers in diversifying teaching and learning strategies in classrooms.
In addition, Dr Abdul Halim also highlighted the establishment of Student-Centred Learning (SCL) Rooms at Faculty of Education UTM which can be used to fulfil all types of teaching and learning experiences.
The SCL rooms are designed to support the implementation of NALI since they possess flexible learning environment. In addition to Dr. Abdul Halim, a PhD student from Faculty of Education UTM, Ahmad Mustaqim Yusoff was also invited to take part in a forum organized during the expo.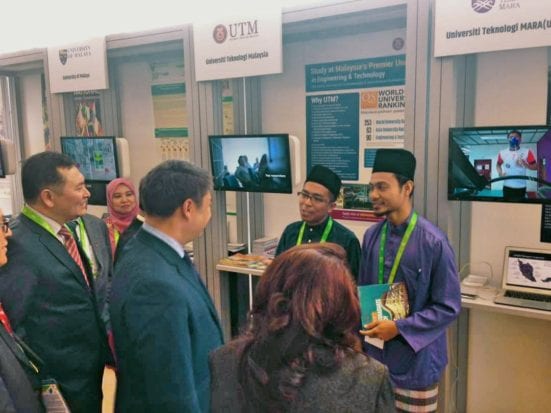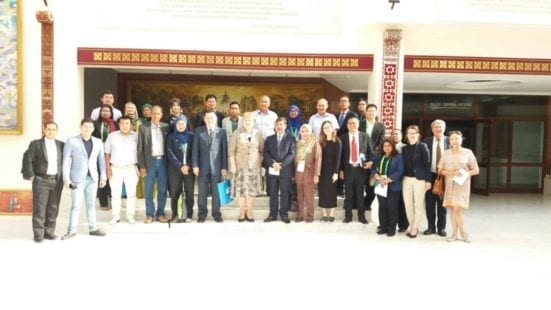 The set-up of UTM booth in the expo had given Dr. Abdul Halim the opportunity to promote UTM academic programs and UTM Students Exchange Program to the expo visitors. Malaysian Ministry of Higher Education (MOHE) also arranged visits to two universities located in Astana.
Malaysian delegates visited Nazarbayev University and Eurasian National University (ENU).
The visit to ENU was also joined by Deputy Secretary-General (Development) of MOHE, Datuk Nik Ali Mat Yunus  and Malaysian ambassador to Kazakhstan, His Excellency Syed Mohamad Bakri Syed Abd Rahman.
It is hoped that the participation of Dr. Abdul Halim in Malaysian Education Week at Astana 2017 Expo will ensure UTM is recognized globally.