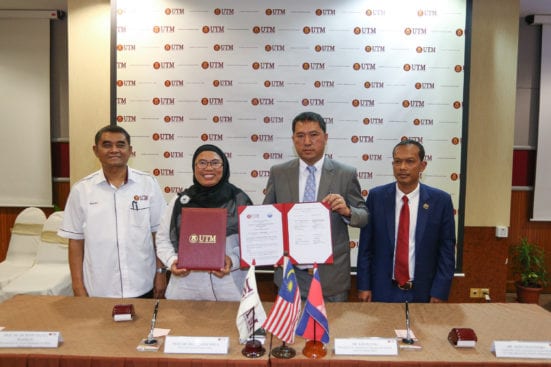 Kuala Lumpur, 25th  August 2017 : Faculty of Geoinformation and Real Estate (FGHT) officially announced the cooperation with the Cambodian Valuer and Estate Agents Association (CVEA).  The intention to establish this cooperation resulted from a preliminary discussion between RISM Johor and the staff members of Department of Real Estate, and the Faculty of Geoinformation and Real Estate, and further followed by an official visit by CVEA to Department of Real Estate on the 5th of March 2016.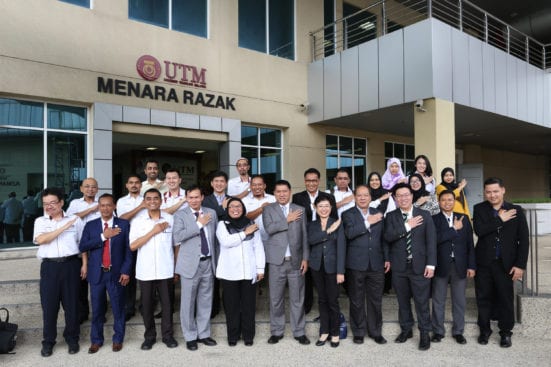 CVEA is a real estate professional association and a non-profit organization registered under the Ministry of Interior, Kingdom of Cambodia, and is primarily entrusted to develop and promote valuation and estate agency professions in Cambodia. CVEA's mission is to serve all members to gain optimum opportunities and real estate market competitive advantage in Cambodia through strengthening professional competency, promoting business ethics, integrity, accountability, advocacy, and increase real estate market demands, which is synonymous with the core values of real estate education that UTM provide and well-known for in this region .
It is hoped that through this cooperation more academic programmes, research and human capital development will be implemented for the benefit of both institutions. Both parties have agreed to  strengthen the relationship through a memorandum of understanding (MOU) which includes the following:
Visit and participate in academic, training and research programmes;
Promote and exchange of information and materials of mutual interest;
Promote the exchange of scientific materials, publication and information;
Promote and facilitate the exchange of research, training and teaching of staff as well as students;
It is hoped that this memorandum of understanding will pave the way for impactful collaboration between both parties as planned, and UTM as a knowledge institution is always committed to the advancement of knowledge in this region. In this regard, Faculty of Geoinformation and Real Estate is also keen to collaborate with an institution of higher learning from Cambodia to establish local real estate diploma and degree programmes that suit the demand of the market with the support from CVEA.