REPOST
Negeri Sembilan State Health Department Inks MoU with Azman Hashim International Business School, UTM on Training & Development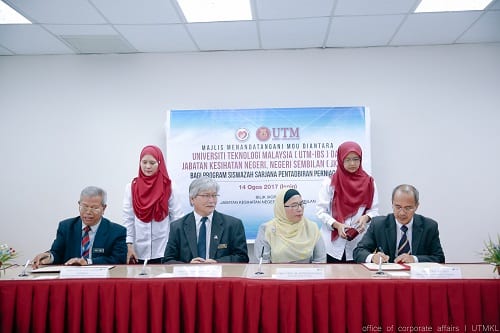 NEGERI SEMBILAN, 14th AUGUST 2017 – Azman Hashim International Business School, Universiti Teknologi Malaysia (UTM IBS) officially announced the cooperation between the Negeri Sembilan State Health Department in training and development.  One of the initiatives in this collaboration is the offering of Master of Business Administration program with concentration in Healthcare Management specially designed specifically for medical practitioner and administrators serving in the health department around Negeri Sembilan.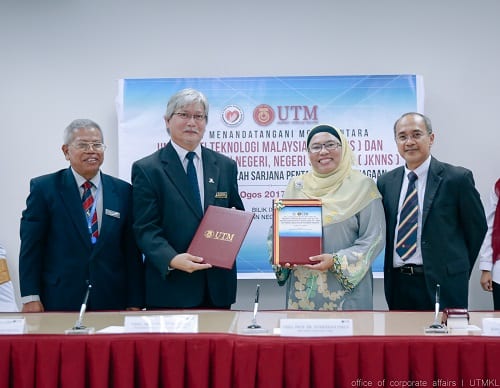 Our guest of honors attending this auspicious ceremony are Dr. Zainudin Bin Mohd Ali, Director of the Negeri Sembilan State Health Department, Prof. Dr. Durrishah Binti Idrus, Pro Vice-Chancellor, (UTMKL Campus), Tuan Hj. Mat Jali Bin Abd Rahman, Deputy Director of State Health Office Negeri Sembilan Management,  Prof. Dr. Wan Khairuzzaman Bin Wan Ismail, Dean of Azman Hashim International Business School and UTM IBS management, students and faculty members.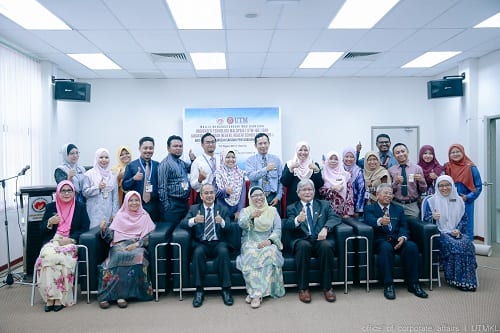 As Malaysia strives hard to meet the international norm in its population ratio of doctors, dentists, nurses and other health workers, the government has increased places in public and private education institutions, doubled numbers of nursing and medical graduates and increased post-basic and specialist training. This will lead to the rise in the demand for healthcare management professionals with the skills and knowledge which are best served through a program like an MBA. This program will prepare them to function effectively emphasizing the importance of applying ethics to healthcare management practices and integrating faith with learning in a professional atmosphere.
UTM IBS is committed to the development of innovative and entrepreneurial leaders for the global markets, who contribute to the advancement of knowledge, and contribute to the societal wealth and well-being and collaboration such as the one with the Negeri Sembilan State Health Department will materialize the school's mission.