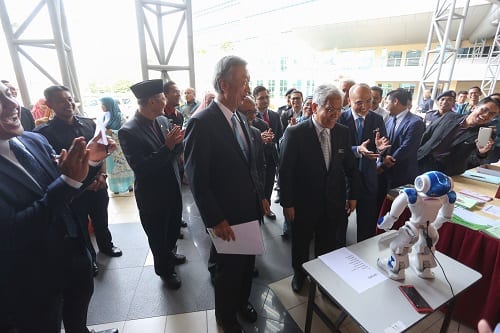 Japan Day is an annual event organised by MJIIT in order to introduce the Japanese culture, values and ethics among staff and students as well as to promote academic programs offered at MJIIT to pre and postgraduate candidates. The opening ceremony was officiated by YB Dato' Seri Idris Bin Jusoh, Minister of Higher Education.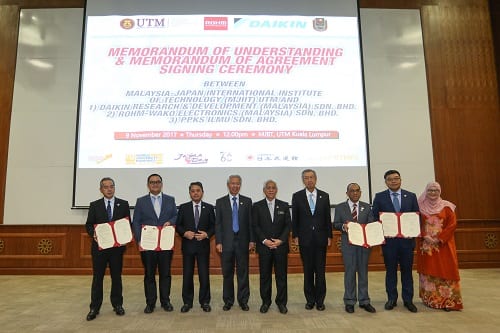 The event this year is special as it commemorates the 60th anniversary of the diplomatic relations between the Government of Malaysia and the Government of Japan. Also held in conjunction with Japan Day 2017 is the Japan Graduates Symposium (JGS), which is a continuation of the series of programs done by Malaysian associations in Japan since 2012. JGS2017 is organised simultaneously during Japan Day 2017 at MJIIT, UTM Kuala Lumpur and the discussion focuses on the way forward for Malaysia Japan collaboration with stakeholders including policy makers, industries and the alumni. Through the Japan Graduates Symposium, MJIIT becomes the platform for graduates from Japan, representatives from alumni, representatives from interested parties to work together as joint organizing committee members in annually organizing a symposium for common interests and also become the main event in Malaysia for information sharing, exchange of insights, networking and discussion between graduates from Japan and related government agencies, higher education institutions and industries.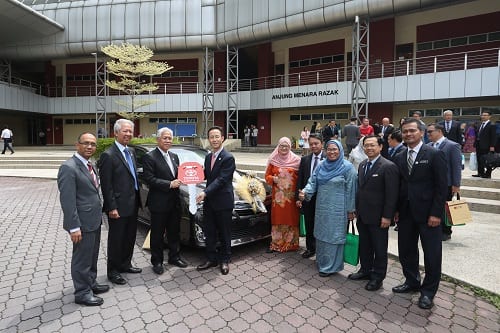 UTM is honoured to have a sponsorship RM 6,000.00 from Honda Malaysia Sdn. Bhd. for both programs, Japan Day 2017 and Japan Graduates Symposium, JGS2017 while, a Toyota Camry Hybrid will be handed over by UMW Toyota to UTM to facilitate research efforts and strengthen education in MJIIT.
The cultural and social crossing activities between Malaysia and Japan featured Japanese martial arts performances by members of the Japanese martial arts team of 65 representatives from the Rising Sun Country itself. Their involvement is fully supported by the Japan Budo Association. Among the martial arts performances include sumo, aikido and kyudo.