Skudai, 24 March 2018- Faculty of Geoinformation and Real Estate (FGHT), UTM Johor Bahru, received an academic visit from an expert from National Research Council in Pisa, Italy, Dr. Stefano Vignudelli.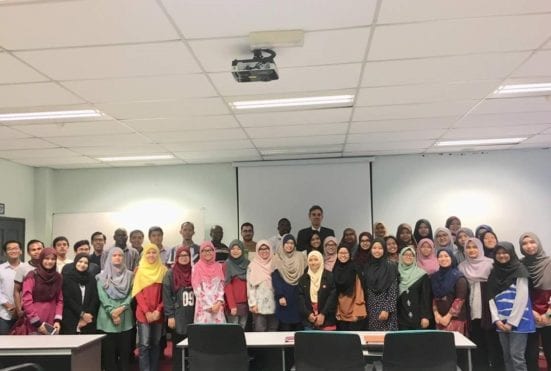 His arrival was warmly welcomed by the dean of faculty, Prof. Sr Dr. Mohd Razali Mahmud, Head of TropicalMap Research Group, Assoc. Prof. Dr. Kasturi Dewi Kanniah, Director of Geospatial and Digital Earth Centre of Excellent, Sr Dr. Mohd Nadzri Md Reba, and experts in Coastal Altimetry, Sr Dr. Nurul Hazrina Idris.
The purpose of the visit was to introduce the new technology of Synthetic Aperture Radar (SAR) in satellite altimetry for coastal applications. His visit was a part of the European Space Agency (ESA) initiative to pursue research collaboration with ASEAN countries.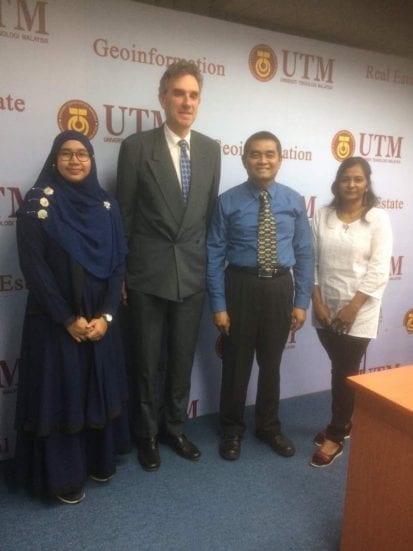 Dr. Stefano spent a week in FGHT from 18-24 March 2018. During the visit, he delivered two (2) public talks on the topic of Space Oceanography and Coastal Altimetry to the researchers and students. He also conducted a free hands-on workshop on SAR Altimetry for Coastal Applications, which was attended by 30 participants.
The dean and all faculty members would like to thank Dr. Stefano Vignudelli for his visit to FGHT and hope the visit will open the door of collaborations among FGHT, National Research Council of Italy, and ESA.