Kuala Lumpur, 25 April 2018 – UTM Kuala Lumpur received a courtesy visit from Board Members of University Mobility in Asia and the Pacific (UMAP).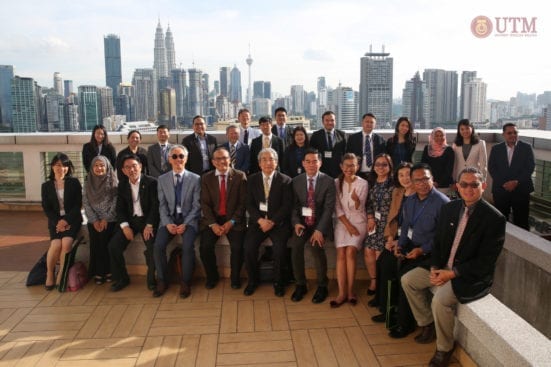 UMAP aims to achieve a better understanding of the cultural, economic and social systems of the other countries and territories in the Asia-Pacific region through enhanced cooperation among higher education institutions and to increase mobility of university students and staff.
Delegates were greeted by Prof. Dr. Nordin Yahaya; Pro Vice Chancellor (International) who gave a brief description about UTM and were taken around the campus to visit MJIIT, UTM SPACE and UTMKL Residency.
Ending the program in the afternoon, the delegation was then invited to enjoy dinner at The Regency Scholar's Hotel Restaurant, Residensi UTMKL.