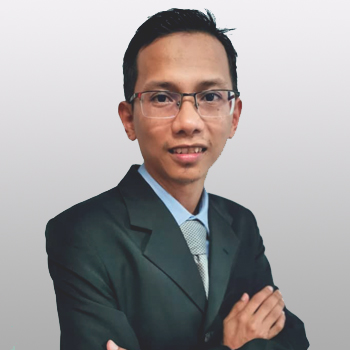 Contact Information
ZOOL H ISMAIL
Associate Professor Ir Dr
PhD, PEPC (PEng), CEng, CMarEng, MIMarEST, SMIEEE, MIET, AAE
Deputy Director
​Center for Artificial Intelligence and Robotics
Department of Electronic System Engineering
​Universiti Teknologi Malaysia
​Universiti Teknologi Malaysia
Jalan Sultan Yahya Petra, 54100, Kuala Lumpur, Malaysia
Email: zool@utm.my
Tel: +603-22031495
Office: Level 8, MJIIT Building
Zool Hilmi Ismail is a research member of Malaysia-Japan International Institute of Technology and Center for Artificial Intelligence and Robotics at Universiti Teknologi Malaysia in Kuala Lumpur. He was also appointed as a visiting researcher at Kyoto University and Jordan University of Science & Technology in 2014 and 2016, respectively. He is a registered Professional Engineer with Practising Certificate under the Board of Engineers Malaysia, a member of Society for Underwater Technology, The Institution of Engineering and Technology, Institute of Electrical and Electronics Engineers – Oceanic Engineering Society, Asian Control Association, member and a registered chartered marine engineer of the Institute of Marine Engineering, Science and Technology. He has received a number of awards from International RoboCup Competitions (Service Robot Category). In 2017, he was appointed as one of committee member for International RoboCup@Home Education.

​ORCID | SCOPUS | ResearcherID
---
Research Interests
Dr. Zool's research interests are in the control of autonomous systems, robot motion planning and coordination, along with applied combinatorial optimization. The following are some current areas of focus:
Robot motion planning: methods for planning robot motion to efficiently complete complex tasks.
Planning under uncertainty: planning and sensing for operation in unknown environments.
Persistent monitoring and scene reconstruction: monitoring and building real-time maps for complex 3D environments.
Future transportation systems: coordinating and dispatching vehicles for ride-sharing and urban transportation.
Human-robot interaction: coordinating robots to work with humans in task specification and collaborative assembly.
Distributed and submodular optimization: Collective decision making strategies for objectives that exhibit diminishing returns.
Dynamic vehicle routing: efficient dispatching robots to respond to task requests in real-time.
Other areas of interest include informative path planning, task allocation, formation control, consensus/rendezvous and ocean sampling.
To learn more, visit the CAIRO UTM website.
Zool H. Ismail — Universiti Teknologi Malaysia