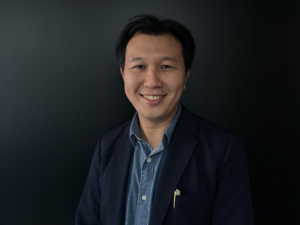 Sr. Dr. CHOONG WENG WAI is an Associate Professor at Department of Real Estate, Faculty of Built Environment and Surveying, Universiti Teknologi Malaysia (UTM). He is a Registered Valuer, Registered Estate Agent, and Registered Property Manager, all of which are endorsed by the Board of Valuers, Appraisers, Estate Agents, and Property Managers (BOVAEP) Malaysia, as well as a member of the BOVAEP's Accreditation and Certification Committee (ACC), which oversees the quality assurance of property professional programmes in Malaysia and other countries. In addition to his three (3) real estate professional practicing licenses, he is a Registered Electrical Energy Manager (REEM) by the Energy Commission and a Certified Green Building Index (GBI) Facilitator, making him with five (5) professional qualifications at UTM.
Choong received his Bachelor's Honour Degree in Property Management and PhD in Facilities Management from UTM. His contributions in both academia and industry are widely acknowledged.
His research niche focus on behavioral studies and environment, at industrial level, he has been appointed as the team leader by the United Nations Development Programme (UNDP) for the development of Environmental Performance Index for Vietnam; Project leader for development of nationwide guidance document and nudge guidelines to conduct effective environmental program for the Department of Environment (DOE) Malaysia, Ministry of Environment and Water (KASA); Technical committee to establish Environmental Performance Index (EPI) for Malaysia by the Ministry of Natural Resources and Environment (NRE); Sub-team leader and subject matter expert for the development of Kuala Lumpur Low Carbon Blueprint (community and environmental behaviour section) and National Sewerage Action Plan (Public Awareness section); Co-investigator for the Global Challenges Research Fund (GCRF) Water Security and Sustainable Development Hub project at Malaysia, he also been invited as the guest speaker and appointed as the subject expert by the British High Commission Kuala Lumpur on the subject of environmental behaviour.
At university level, he is the former Head of the Facilities Management Research Group (FMRG) at UTM, as well as the founder of a former social-enterprise spin-off company focused on behaviour change, corporate social responsibility, and cultural insight. His work in promoting and creating sustainable lifestyles among Malaysian communities is well known, and his work has been published in numerous academic journals and he has been interviewed by newspapers, magazines, and radio stations.
Choong's contributions have been recognised by the industry and academia, and he has been named as the Top Research Scientist Malaysia (TRSM) by the Academy of Science Malaysia, a Royal Institution of Surveyor Malaysia (RISM) Excellence Award for Contribution towards Sustainability, a member of the Academic Management Board for the National Institute of Valuation and a Massachusetts Institute of Technology (MIT) – UTM Malaysia Sustainable Cities Visiting Scholar. At university level, he has received the Chancellor Award and is a finalist for the best consultant award.
Assoc. Prof. Sr. Dr. CHOONG WENG WAI
Accreditation and Certification Committee (BOVAEP)
Real Estate, Faculty of Built Environment and Surveying
Universiti Teknologi Malaysia, 81310 UTM Campus, Johor. Malaysia.
Tel: (6)07-5530824, Mobile (6)016-7176819, Email: cwengwai@utm.my