Repost from UTM NEWSHUB: https://news.utm.my/2022/06/distinguished-industrial-lecture-series-application-of-cryptography/
On 25th June 2022, the Razak Faculty of Technology and Informatics (RFTI) Universiti Teknologi Malaysia (UTM) Kuala Lumpur successfully organized Industrial Lecture Series with a distinguished industrial expert.
The speaker, Head of Cryptography Development Department, CyberSecurity Malaysia & Laboratory Director of CyberSecurity Malaysia Cryptographic Evaluation Lab (MyCEL), Mrs Hazlin Abdul Rani, is an experienced person in the field of cryptography and blockchain.
CyberSecurity Malaysia is the national cyber security specialist agency that provides a broad range of cybersecurity innovation-led services, programmes, and initiatives to reduce the vulnerability of digital systems and, at the same time, strengthen Malaysia's self-reliance in cyberspace.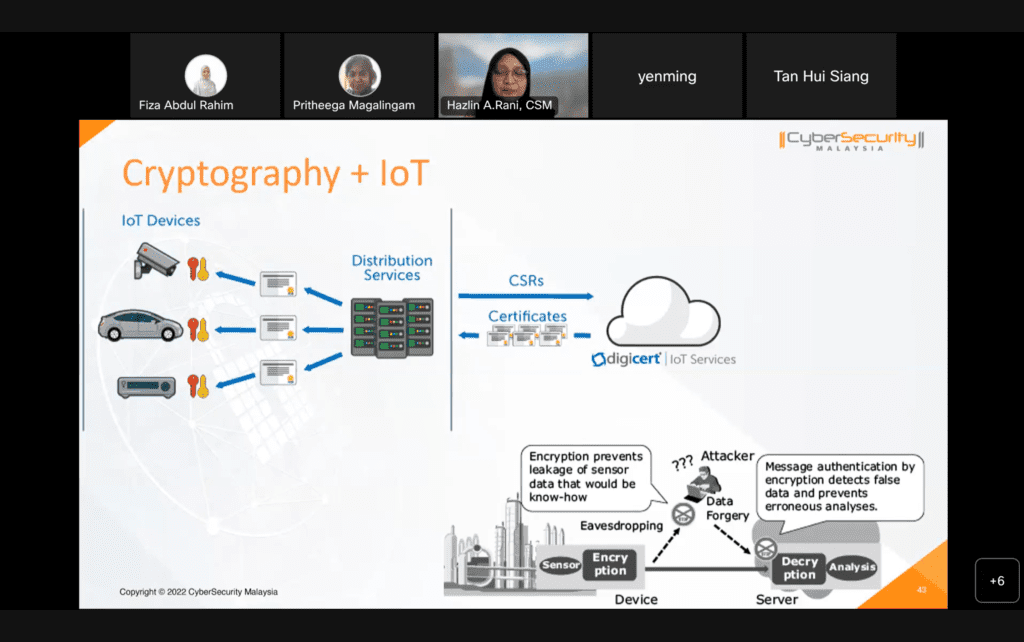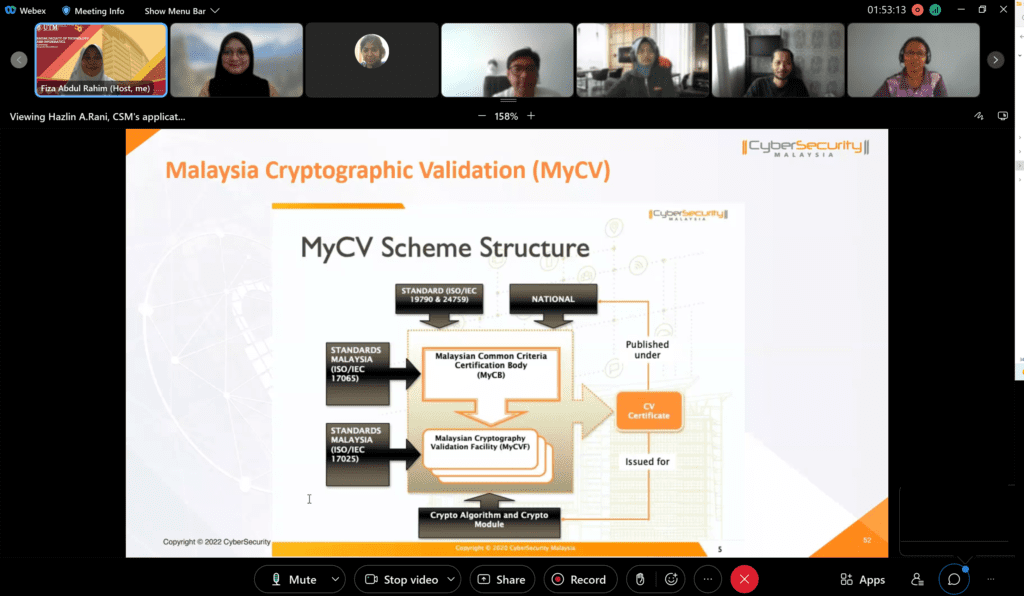 The Distinguished Industrial Lecture Series was related to one of the programmes offered in RFTI, Master of Science (Information Assurance), which is a subdomain of the cybersecurity area.
During the lecture, she discusses cyber threats and risks, cryptography in a nutshell, and the most common applications of cryptography in daily life. Examples of applications are SSL/TLS encryption, safe online banking, encrypted email, digital signatures, secure chatting services and cryptocurrency.
In addition, she also explained Dasar Kriptografi Negara (National Cryptography Policy, NCP), Malaysia Cryptographic Validation (MyCV), and the National Trusted Cryptographic Algorithm List (MySEAL).