Repost from UTM NEWSHUB: https://news.utm.my/ms/2022/07/distinguished-industrial-lecture-series-business-continuity-management-systems-iso-223012019-understanding-the-requirements/
On 30th June 2022, the Razak Faculty of Technology and Informatics (RFTI) Universiti Teknologi Malaysia (UTM) Kuala Lumpur successfully organized Industrial Lecture Series with a distinguished industrial expert.
The speaker, Chief of Security Risk Consulting, Nexagate Sdn. Bhd., Mr. Benyazwar Mohmd, is an experienced person in the field of information security and technology research development. Nexagate Sdn. Bhd. is Malaysia's leading cybersecurity consulting and services provider that helps organizations improve their security processes, achieve compliance and protect their data with cloud-based managed security solutions.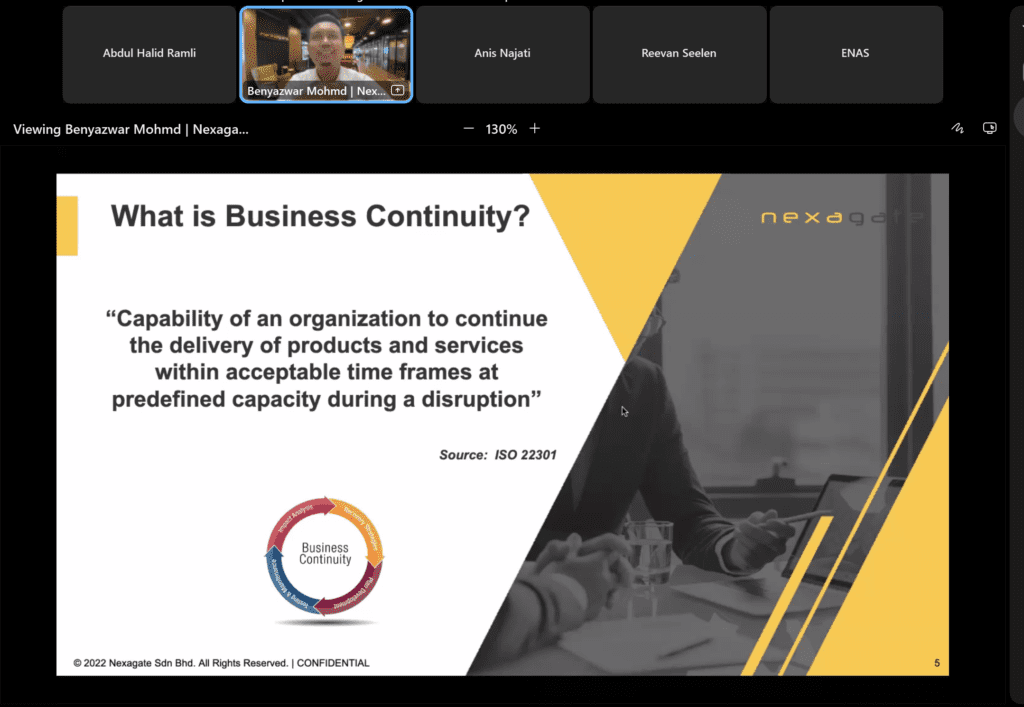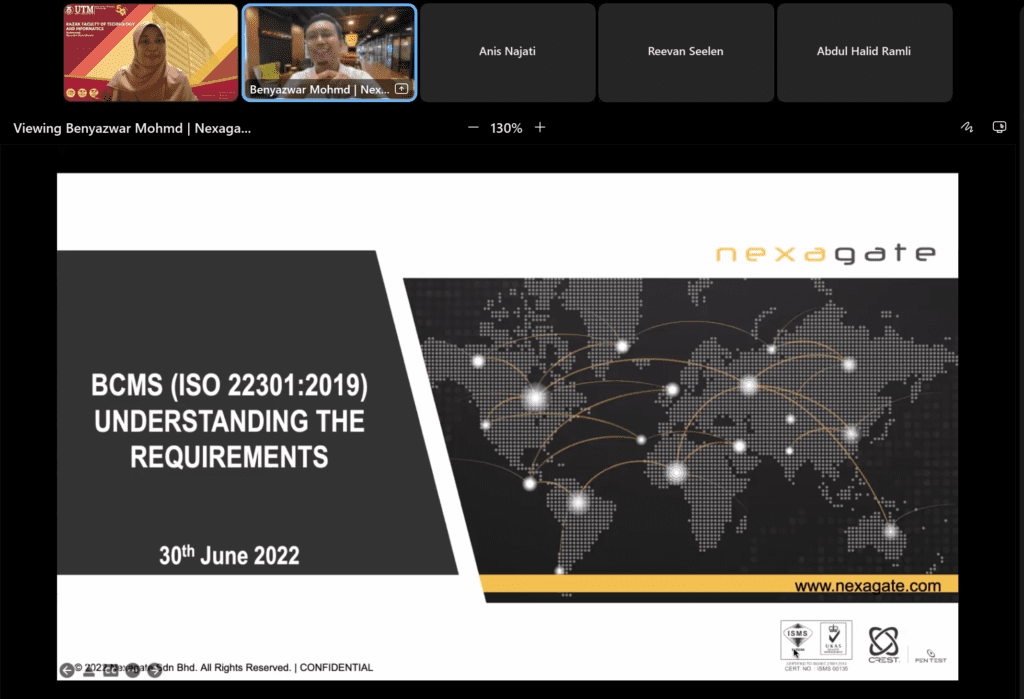 The Distinguished Industrial Lecture Series was related to one of the programmes offered in RFTI, Master of Science (Information Assurance), which is a subdomain of the cybersecurity area. During the lecture, he shares about the business continuity landscape and business continuity management system requirements.
He addressed several business continuity issues, including natural disasters, system failure, facility failure, and pandemics. Apart from that, he also discussed how to prepare, provide, and maintain controls and capabilities for managing an organization's overall ability to operate during disruption.