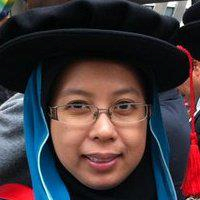 SR. DR. SITI UZAIRIAH MOHD TOBI
 Address:
UTM RAZAK School of Engineering & Advanced Technology
Universiti Teknologi Malaysia
Jalan Sultan Yahya Petra,
54100 Kuala Lumpur, Malaysia.
E mail:
PROFILE
Doctor of Philosophy in Facilities Management with eight years' experience in Property & Asset, and Facilities management field.
EXPERTISE
Qualitative Study
Nvivo for literature review & qualitative analysis
Research Methodology
EDUCATION AND QUALIFICATIONS
 2007-2011    University of Salford
 PhD Research – 'Social Enterprise Applications in an Urban Facilities Management Setting'
Focus of the research is to have an approach to develop a new service delivery model that meets the needs of social enterprise principles in an urban FM setting for managing community facilities operations. The applicability of the proposed model in this research shall be adapted into Malaysia perspective.
1999-2006 Universiti Teknologi Malaysia
MSc in Facilities Management
Final Year Project: Outsourcing for Local Authority: Case study-Shah Alam City Council.            
BSc (Hons) Property Management
Final Year Project: Inefficiency of Property Management by Local Authority: Case Study-Shah Alam City Council.
Diploma in Valuation
CGPA 3.06
PROFESIONAL QUALIFICATIONS
Probationary Valuer (PV1678)
RISM Surveyors (M5478)