Sharing this thorough review on crosslinked polymer membrane. Enjoy. "Polymeric membranes for gas separations have experienced rapid growth over the past few decades, and extensive research has been performed to develop high-performance polymer membrane...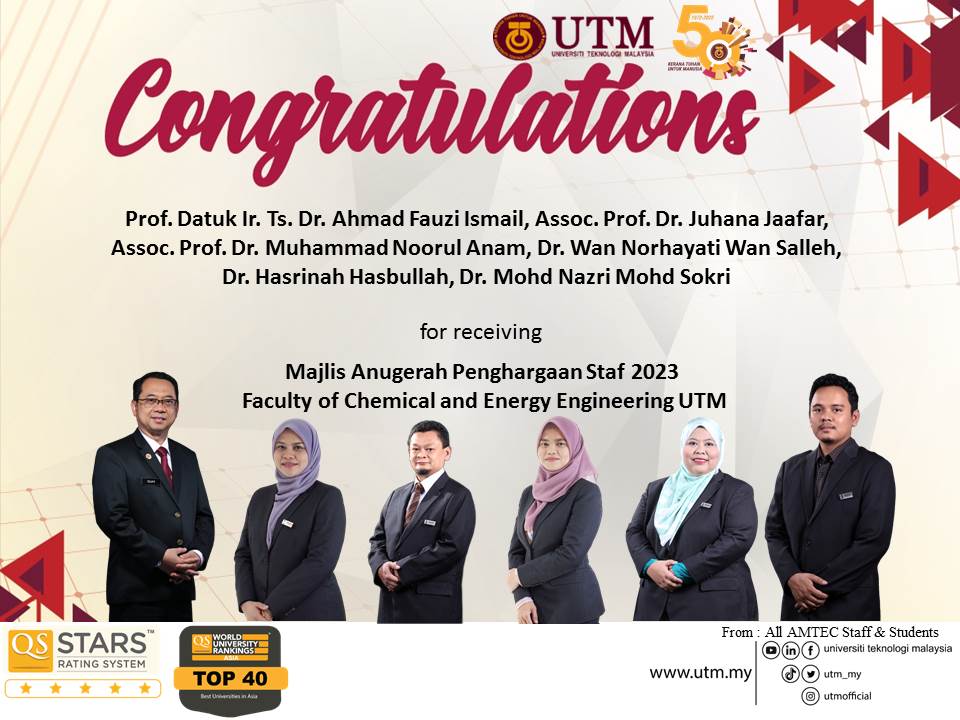 Congratulations to all AMTEC's members for the outstanding achievement in "Majlis Anugerah Penghargaan Staf 2023" under Faculty of Chemical and Energy Engineering UTM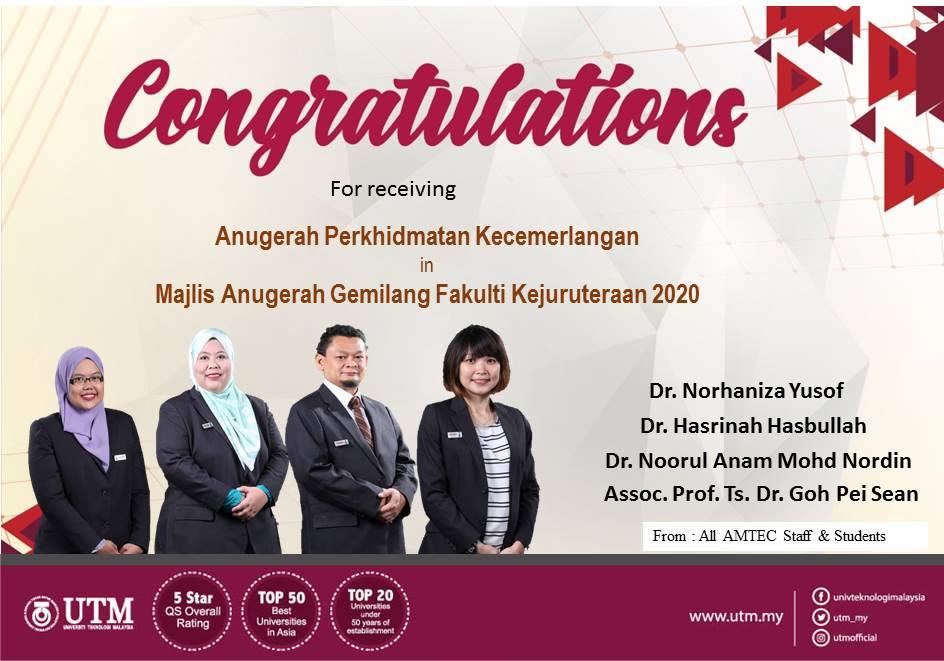 Congratulations to Anugerah Perkhidmatan Kecemerlangan Award recipients in Majlis Anugerah Gemilang Fakulti Kejuruteraan 2020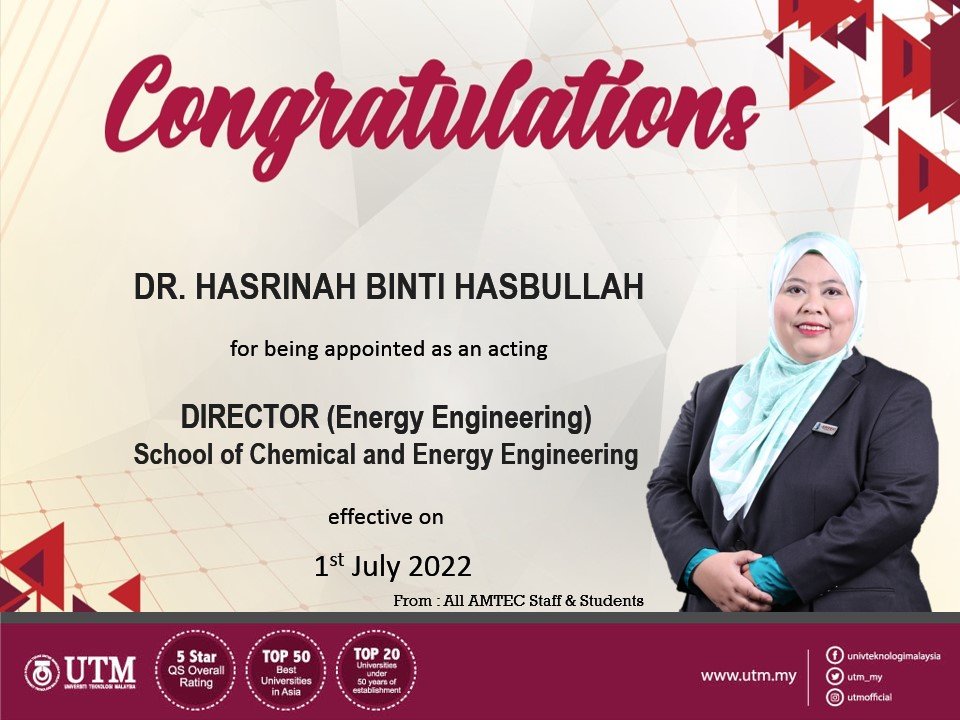 Appointed as an acting DIRECTOR (Energy Engineering)
Heartiest congratulations to Dr. Hasrinah Hasbullah for being appointed as an acting DIRECTOR (Energy Engineering) School of Chemical and Energy Engineering effective on 1st July 2022.
Awarded the 2021 Festival Grant
Congratulations Dr. Hasrinah binti Hasbullah for being awarded the 2021 Festival Grant in amount $3000 by American Chemical Society's Committee Activities (IAC), Committee on Community Activities (CCA) and Society Committee on Education (SOCED).