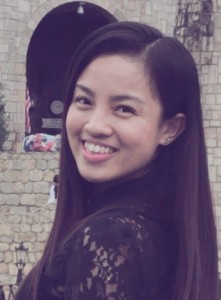 Qualifications
B.Ed TESOL (Victoria University of Wellington, New Zealand)
Masters Thesis title
A study of the use of role play in enhancing upper secondary school learners' English Language speaking skill 

Supervisors
Dr Abdullah Mohd Nawi
PM Fatimah Puteh
Expected completion of M.Ed
2015
Background
I am an ESL teacher at a secondary school in Pontian district, SMK Sri Perhentian. I have been teaching upper secondary English Language for the past three years. I am gradually gaining expertise and experiences at teaching English language in a rural framework. I am the Head of English Department of my school and thus have been actively involving in developing students' language proficiency. My interest in role play/drama developed ever since I partook in a play production, A Midsummer Night's Dream by William Shakespeare. Recently, my school team managed to emerge to be the champion of district level drama competition and represented Pontian district to state level. Some of the students showed improvement in conversing in the target language after the competition.This has directly triggered and aroused my curiosity to explore in how role play/drama manages to enhance students' speaking skill.
Research Interests 
Role Play/drama in English language learning
Developing speaking skills in secondary school students
Publications/Conference presentations
Ooi, S.T. and Nawi, A.M. (2014) A study of the use of context in applied drama to upper secondary school learners' communicative competence. Kuala Lumpur, Malaysia: 4th MELTA International Research Conference in English Language Education, 15 Nov 2014.