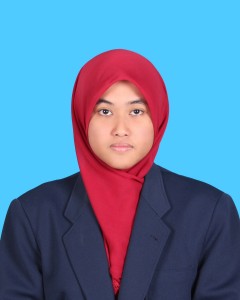 Qualification Summary:
• Bachelor of Science with Education (TESL)
• Recent graduate as Inspector KS Noor Hafifah (KS34313)
• Successfully completed teaching practicum in Yogyakarta for one month and at SMK Bandar Putra for two months
• Encouraged creativity and higher-order thinking to increase students' performance
• Self-motivated and maintains a high level of energy
• Strong verbal and personal communication skills
• Work well with others
• Computer literate
Bachelor Science with Education (TESL)
Teaching experience:
Successfully completed teaching practicum at SMK Negri 2 Depok, Yogyakarta and SMK Bandar Putra, Kulaijaya, Johor Bahru (Form 2).
Research interest:
Teachers' Attitudes and Beliefs on the use of Role Play in Language Class to Enhance Oral Competencies among Students.
Expected graduation year: 2015
Publications/Conference presentations
Nordin, N.H., Mohd Nasir, N.D., Azahar, N.A., and Nawi, A.M. (2014) Using Freeze Frame Technique as a catalyst to motivate students' participation in learning poetry in English Literature. Kuala Lumpur, Malaysia: 4th MELTA International Research Conference in English Language Education, 15 Nov 2014.