Posted on
September 18, 2021
·
Kenaikan Pangkat ke VK07 setelah berkhidmat 20 tahun
#DutaKecilMAHN
Haaa ini dia 1 lagi Biskut Raya MESTI DICUBA, resepi cookies yang fail proof, sangat senang, seriously sedap dan memang addictive! Terutama bila panas-panas baru keluar dari oven. Cookies ini tak perlu di chill kan doh atau guna scoop, bulat-bulatkan sahaja. Jadi Mak-Mak bolehlah ajak anak-anak buat sama-sama nanti? Happy baking!?
DOUBLE DARK CHOCOLATE ALMOND COOKIES
#ResipiDanishHarraz
(Yields: +/- 133 cookies)
BAHAN-BAHANNYA:-
200 grams Salted Butter, dilembutkan (tapi bukan lembik/melted)
90 grams Gula Kastor
90 grams Gula Perang/Brown Sugar
1 biji Telur gred A
240 grams Tepung Gandum
40 grams Unsweetened Dark Cocoa Powder
1/2 sudu teh Baking Soda
120 grams Mini Dark Chocolate Chips (Boleh juga guna Choc Chips saiz biasa)
1/2 cawan Almons Nibs (dipanggang dalam oven atau disangai dalam kuali hingga sedikit rangup)
TIPS DAN NOTA TAMBAHAN:-
Manis cookies juga bergantung pada jenis choc chips yang digunakan. Guna Dark Cocoa Powder dan Dark Choc Chips untuk hasil cookies yang tidak manis.Danish guna imported Dark Mini Chocolate Chips yg dibeli dari baking shop.
Ayak semua bahan kering dalam 1 bekas. Pastikan Butter tidak terlalu lembik dan semua bahan dalam keadaan yg baik. Mix Butter dan gula hingga creamy, masuk kan telur dan kacau rata sekata, cukup. Jangan over mix nanti cookies terlebih kembang.
Danish timbang doh seberat 7 grams setiap satu kemudian bulatkan menjadi bebola. Hasil saiz nya seperti dalam gambar diatas
Bakar dalam oven yang telah dipanaskan pada suhu 170°C selama 13-15 minit, bergantung pada suhu oven masing-masing, menggunakan api atas bawah.
Bila cookies masak, keluarkan dari oven dan biar sejuk sepenuhnya dalam tray sebelum dialihkan. Simpan cookies dalam bekas kedap udara dengan suhu bilik.
#MenyemaiImpian #HLISB
#DanishHarrazXHongLeongIslamicBank #KidBaker #DanishsRedKitchen
https://www.theceomagazine.com/business/health-wellbeing/caring-leadership-counts/?utm_source=facebook&utm_medium=cpc&utm_campaign=Health+%26+Wellbeing&utm_content=Caring+Leadership+Counts
In the digital era, future business success requires caring leadership to nudge mindsets and influence behaviour.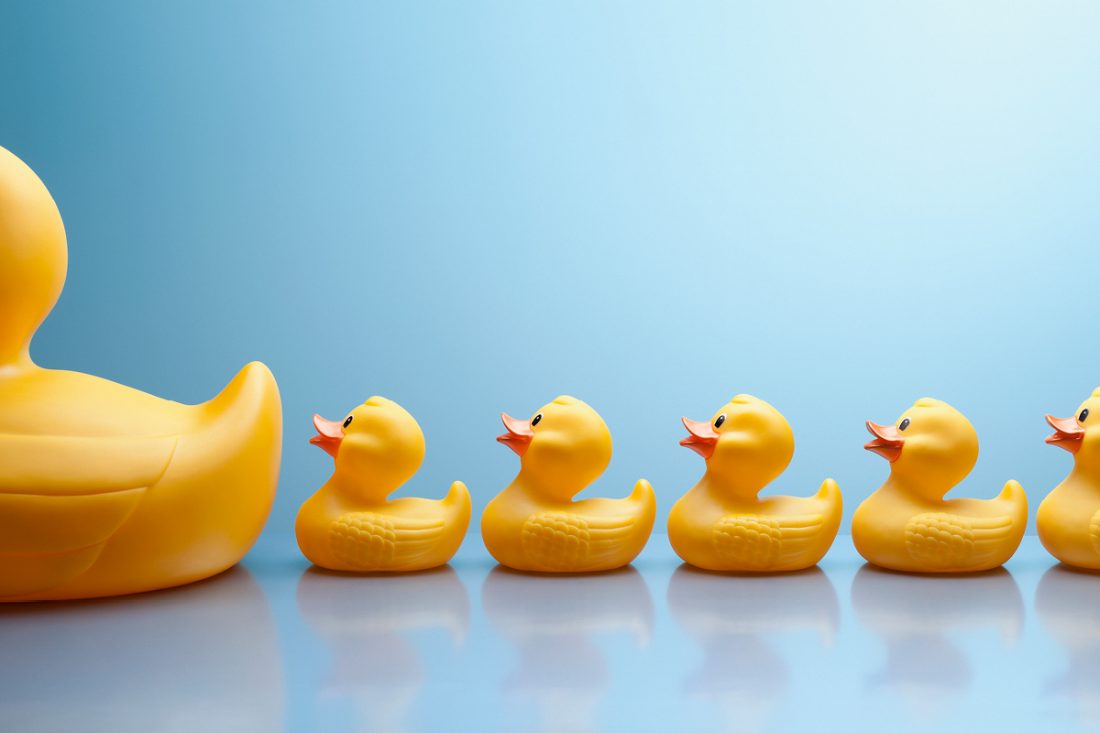 Any teacher will tell you that the best way to encourage a student to study hard is to make the subject interesting and take a personal interest, encouraging them to do their best, then rewarding and acknowledging their efforts and improvement.
The workplace operates in exactly the same way, where caring leadership encourages others to be considerate about what they do, nudging mindsets to influence behaviour in a positive way.
Caring helps business retain their competitive advantage, keeping things running smoothly, while simultaneously keeping an eye on what the future needs.
But when care is absent, a significant sector of the workforce find work to be a grind, something to be endured to just pay the bills.
The annual statistics of Gallup State of the Global Workplace makes depressing reading, mostly because the levels of disengagement remain disappointingly unchanged. Workplace apathy reveals 71% of the Australian workforce to be disengaged, 15% actively disengaged and only 14% showing any interest and enthusiasm for the work.
Clearly statistics alone don't change anything. It's time for action, which is where the findings of the brain science and positive psychology can help, providing the scientific validation of what really makes a difference. That is, we as a species do better when we care and feel cared about.
This is why, in the digital era, the way forward is to allow machines to do the work they are built for, and to treat humans, well, as human. It is hardly a revolutionary discovery, but while it continues to be ignored, opportunities are lost, human potential is wasted and businesses fail.
While you can't change people, a leader is in the perfect position to nudge the collective culture to one of greater adaptability and thrival by focusing on what makes work, work.
Starting by making the workplace highly attractive to the top talent, making them want to stay because the work is interesting and challenging, and contributes to something bigger than themselves. This includes calling out the good, and recognising and rewarding effort, along with creating an environment where workers feel they belong, are with people they like and consider likeminded.
There is a plethora of research that has shown happy, healthy workplaces are up to 12% more productive, more focused on the task at hand and more energised to do the work than their least happy or healthy counterparts, who are up to 22% less productive.
Care is about safety and reward. When people feel safe, they're more trusting of their relationships, more confident to voice an opinion and share ideas, and are less risk averse.
Being acknowledged for good work triggers the brain's reward circuitry, elevating dopamine levels and motivating repetition of the rewarding behaviour.
Positive interpersonal relationships cause a rise in oxytocin, the hormone associated with trust. A caring leader bolsters trust, influencing an individual's state of mind that determines their mental energy and discretionary effort.
Stanford Professor Carol Dweck's work into the human mindset has revealed we operate either from a fixed or growth orientation. Though we are not one or the other rather, a composite depending on the task at hand, our level of interest and belief as to whether we can deliver the best outcome or not.
It is possible to learn how to be more growth oriented based on the premise that success is determined by the amount of effort and perseverance applied, that intelligence is not innate, and that we can learn from our mistakes.
Embodying a growth mindset requires 100% commitment to the process from the top to ensure it is integrated across all work processes, including hiring, onboarding, learning and development, performance reviews and when identifying future leader potential.
Nudging others to care begins with compassion for self and others. It includes providing the autonomy for all at work to get on and deliver what they know they are capable of.
Care builds resilience so everyone handles adversity more effectively. Care is also about empathy and encouragement. Empathy shows you get what a person may be going through, bolstering coping and collaboration through the deepening of our human bonds. Caring restores trust, loyalty and commitment to the cause. It shifts the dialogue from "do as I say" to "do as I ask", which invites dialogue, fosters inclusion and elevates contribution.
Who cares? We all do, which is why the caring leader can nudge individuals to develop a growth-oriented mindset so they care more, too.