Credit to UTM NewsHub – Expert Highlights
UTM Experts' Contribution to the Development of ICT Strategic Planning for NAHRIM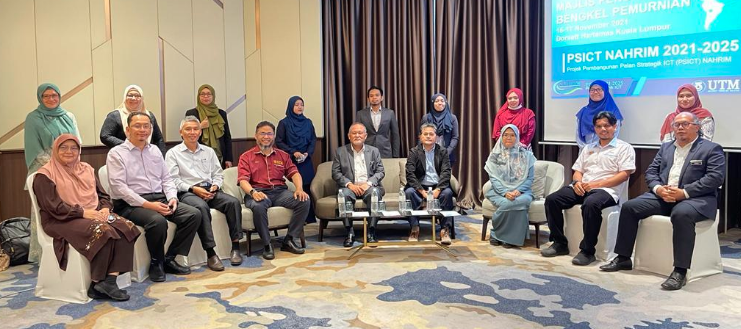 UTM Experts' Contribution to the Development of ICT Strategic Planning for NAHRIM
Impactful Research & Development/Project/Commercialisation, Industrial/Institutional Collaboration & Networking, Kuala Lumpur, Razak Faculty of Technology and Informatics, Research/Experts Highlights, Year In Review 2022 / By NUR AZALIAH ABU BAKAR / April 5, 2022 / 2 minutes of reading
On 4th April 2022, Universiti Teknologi Malaysia (UTM) academician and researcher from Razak Faculty of Technology and Informatics (RFTI), UTM Kuala Lumpur, Dr. Suraya Yaacob, has been awarded a research grant to develop the ICT Strategic Planning (ISP) 2021-2025 for National Hydraulic Research Institute of Malaysia (NAHRIM) from 1st May 2021 to 31st December 2021.
This grant is assisted by other team members from RFTI, Assoc. Prof. Dr. Roslina Ibrahim and Ts. Dr. Nur Azaliah Abu Bakar.
This grant is also strongly supported by ICT Strategic Planning (ISP) Consultant Team from The Malaysian Administrative Modernisation and Management Planning Unit (MAMPU).
National Water Research Institute of Malaysia (NAHRIM) ISP is developed based on strategic planning guided by the Ministry of Environment and Water, Malaysia and NAHRIM's business strategy, vision, and mission.
Effective ISP focuses on the development and maintenance of information and technology that enables activities in the NAHRIM to be carried out in a dynamic and ever-changing environment.
The primary purpose of ISP is to create an integrated vision between business and technology, which indirectly supports the National Water Resources Policy.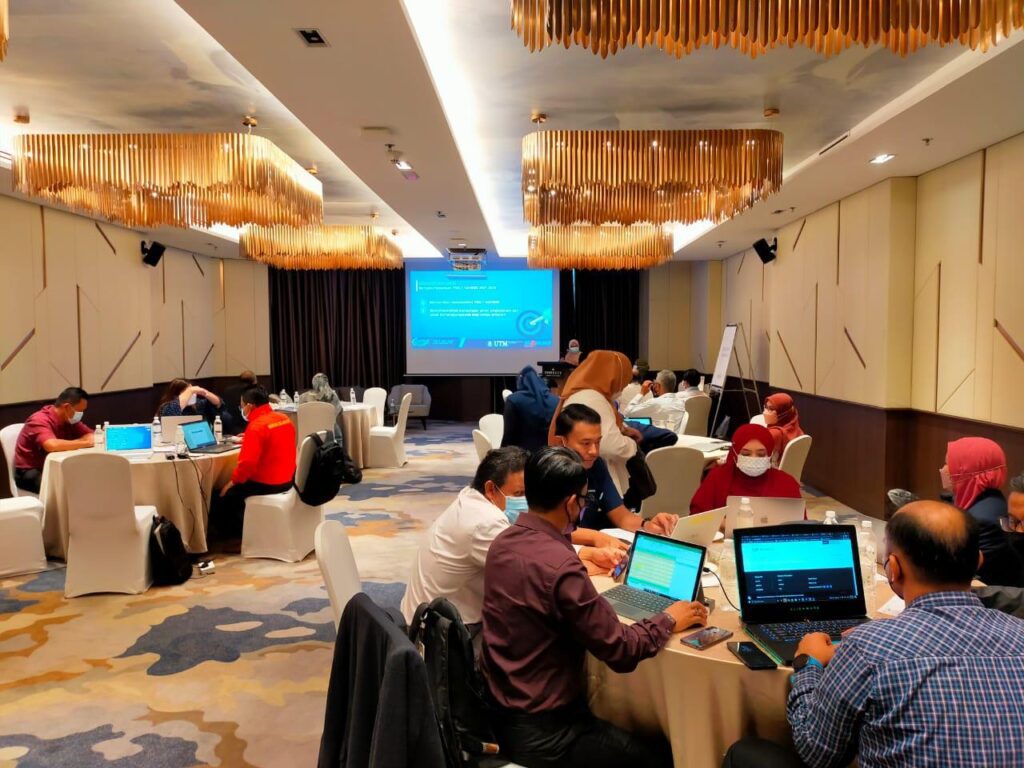 UTM team is responsible for assisting NAHRIM in providing input for all ISP development activities and identifying issues, problems, and solution suggestions.
Besides, UTM team also provides a thorough analysis of all information obtained and guides in identifying core services, processes, data, applications, and technologies for the assigned field.
Since the launching of NAHRIM ICT Strategic Planning in November 2021 by the former Head Director NAHRIM, YBhg. Dato' Ir. Dr. Haji Md. Nasir bin Md. Noh, the ICT Strategic Planning has been used as the main reference for planning and executing ICT Services and taskforces at NAHRIM from 2021 to 2025.
For those interested to collaborate in ICT Strategic Planning – Digital Transformation project and research, kindly contact Dr. Suraya Yaacob (suraya.yaacob@utm.my) or Ts Dr. Nur Azaliah Abu Bakar (azaliah@utm.my)