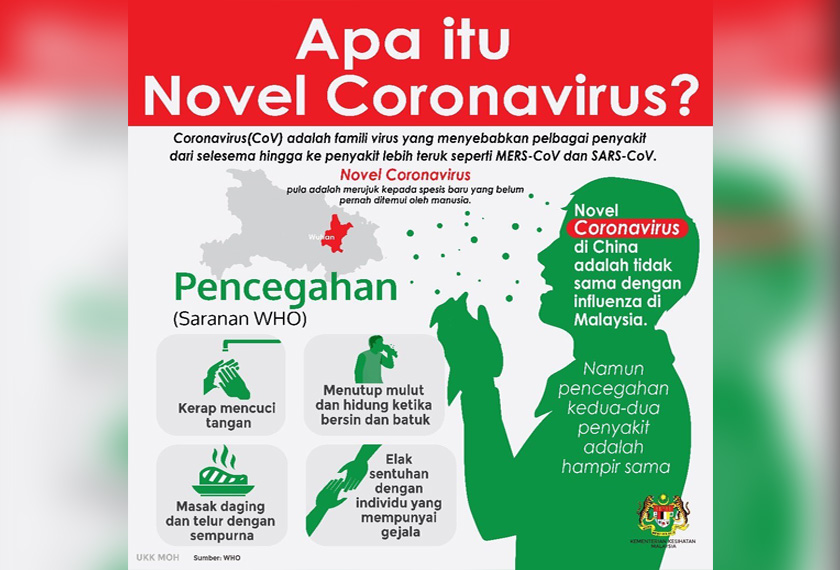 Source: Kementerian Kesihatan Malaysia
There is no vaccine for coronavirus. To help prevent a coronavirus infection, do the same things you do to avoid the common cold:
Wash your hands thoroughly with soap and warm water or with an alcohol-based hand sanitizer.
Avoid close contact with people who are infected.
You treat a coronavirus infection the same way you treat a cold:
A humidifier or steamy shower can also help ease a sore and scratchy throat.
Even when a coronavirus causes MERS or SARS in other countries, the kind of coronavirus infection common in the U.S. isn't a serious threat for an otherwise healthy adult. If you get sick, treat your symptoms and contact a doctor if they get worse or don't go away.
WebMD Medical Reference Reviewed by Brunilda Nazario, MD on January 22, 2020
SOURCE:  https://www.webmd.com/lung/coronavirus#1
(Lung Disease & Respiratory Health Center)