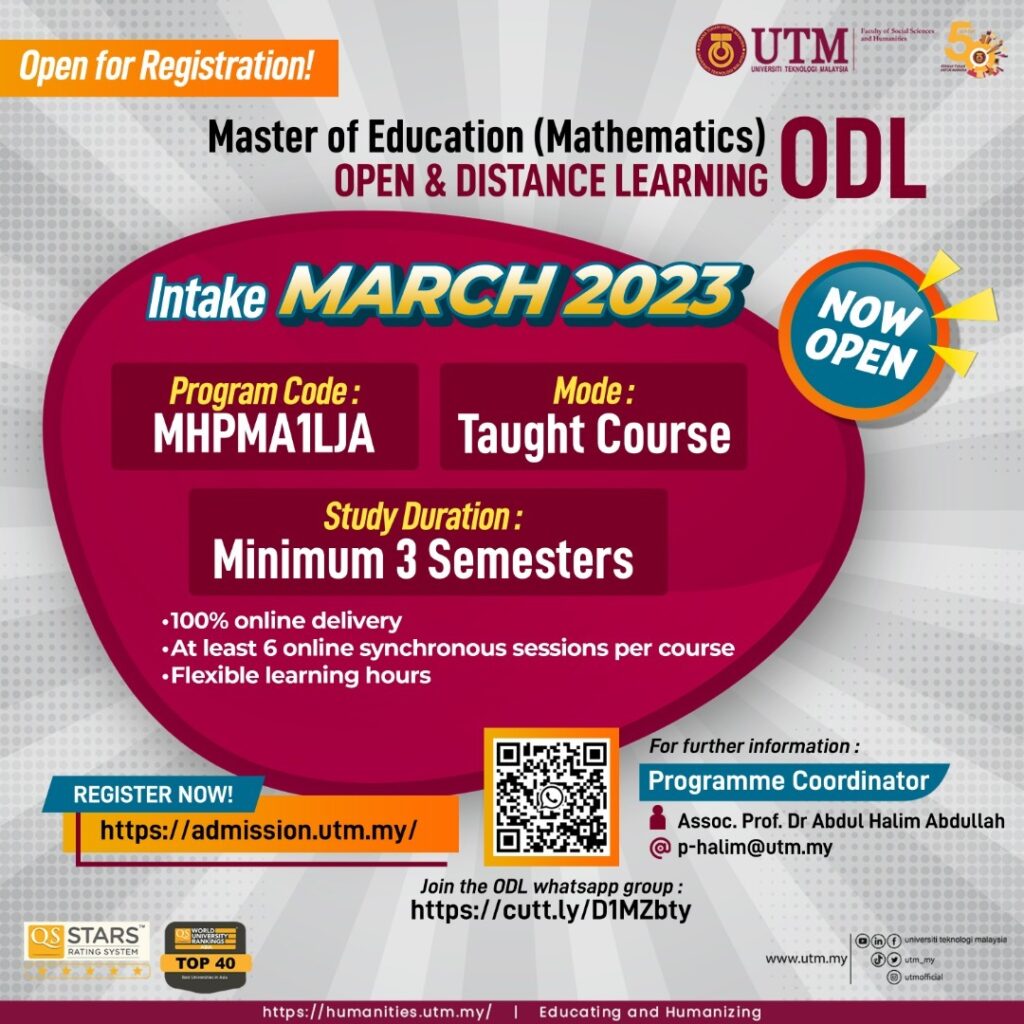 Intake MARCH 2023 is NOW OPEN!!
EARN YOUR MASTER DEGREE FULLY ONLINE
▪️Want to continue your studies, but no time?
▪️Too far to travel to and from campus?
▪️Working in the day and can only study at night?
Don't fret, we have a solution for you!
👩🏻‍🎓🧑🏻‍🎓We are offering Masters in Mathematics Education fully online with flexible learning hours just for you! Come and join us!
Apply now at https://admission.utm.my/apply-now/
Join our WhatsApp group at: https://cutt.ly/D1MZbty
Find out about our program: https://odl.utm.my/master-of-education-mathematics/
For further information, please contact:
PM Dr Abdul Halim Abdullah
📧p-halim@utm.my
📱https://wa.me/6013-3740024