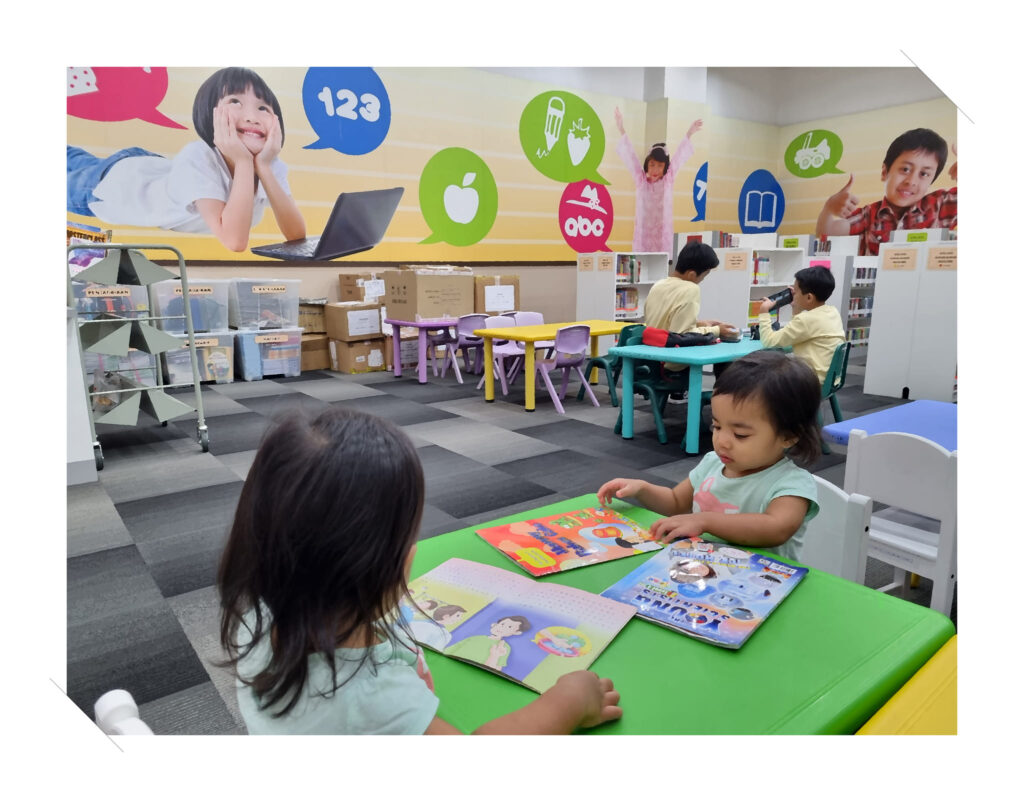 We stopped at Aeon Mall Kulai on our way back from Desaru to our home in Taman Sri Pulai for lunch and to buy some groceries. As we entered the mall, we came across a mini library located at one of the entrances. After having lunch and performing our prayers, I suggested that my wife go to the Aeon market while I took a chance and brought our daughters to the library. Given their young age, I was a bit nervous about how they would behave, as they couldn't sit still for even a minute. However, to my surprise, they were well-behaved in the library.
It seemed like the library was designed for those waiting while their spouses shopped in the mall. It was well-maintained and comfortable, with workers taking care of it. I found some storybooks and read to my kids slowly but with excitement. They didn't run around as I had expected. Instead, they sat properly, listened to the stories, and flipped through the books. This was the first time I had come across a library in a mall, or at least one that provided proper chairs and tables. I apologise if I'm mistaken, as there are bookstores in many malls, but they usually lack suitable reading areas.
As a father, I strongly believe that my kids are eager and enthusiastic learners, provided they are in a proper environment. Although we have many books at home, they prefer running, climbing, watching television, and exploring various things rather than sitting down to learn. I do understand that at this age, they are more inclined to play and explore. Sometimes, my wife and I try to teach them, but their attention span is limited to about 5 minutes at most. However, this afternoon at the library was different; we spent around 1 hour together. I even asked my wife to take some time for herself before joining us at the library. Haha
Next month, I will start the process of registering my kids for a kindergarten located on the campus for 2024 intake. They will be two and a half years old by that time. I have chosen the Brainy Bunch kindergarten, which aims to help young children develop essential skills for independence, including coordination of movements, a sense of order, language acquisition, concentration abilities, and social development.
I'm personally looking forward to that moment—the moment of sending my kids to kindergarten and picking them up, just like my peers have been doing for many years.