Posted on
December 11, 2013
·
I was lucky enough a company sponsored me a 3 bedroom penthouse that would cost mr RM1,500.00 for 1 night to GoldCoast Morib. We have never been to Morib and could not expect what we could find there.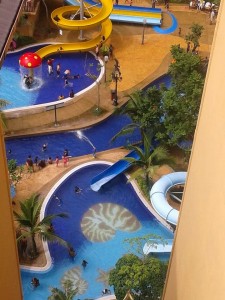 Water slides
I did not google much but thought I would just follow with the flow of a lazy holiday. We left home at around 730am and stopped over at R&R Pagoh for a short drink. Our next pit stop was Bandar Bukut Mahkota where we picked up my niece and her daughter…& then off to Infrastructure University to pick up both my sons. I have instructed Along to drive to IUKL to ease our travel. The travel from IUKL to Banting was rather smooth. Perhaps it was a Sunday. Banting town wasn't too bad and too busy for us.
We reached GoldCoast at exactly 130pm. I was taken by surprise, it was flock with heaps of people. We managed to check in early since not many people would take a 1.5k room. The 3 bedroom penthouse was lavish, and I like the verandah the most. It was spacious and airy.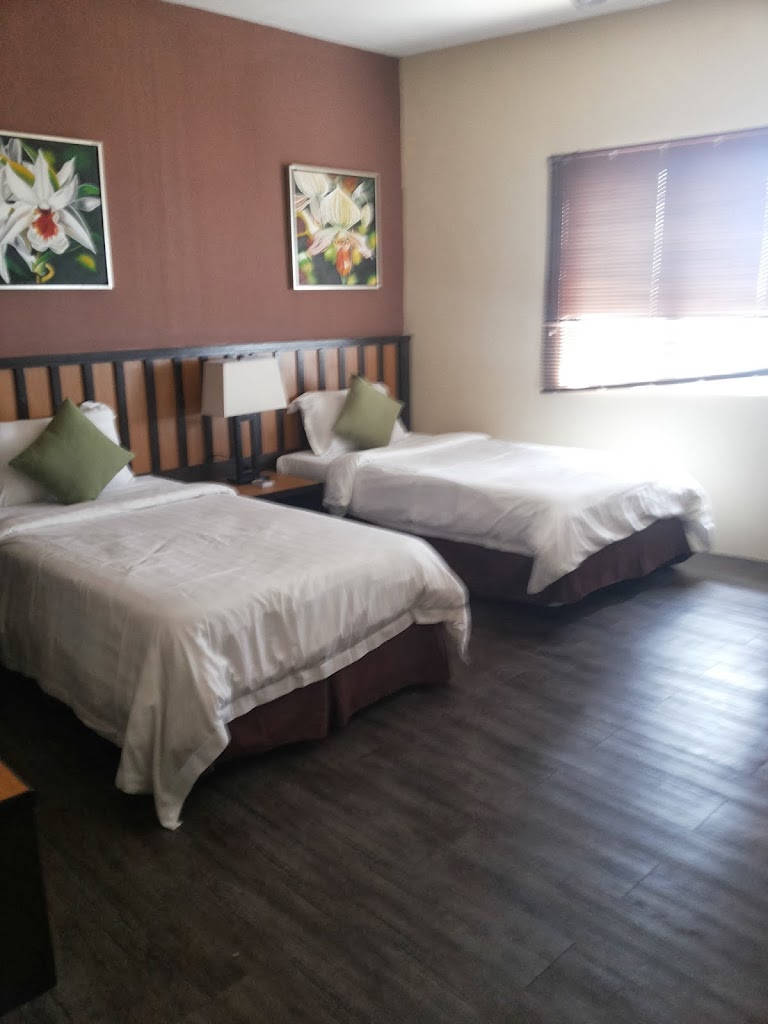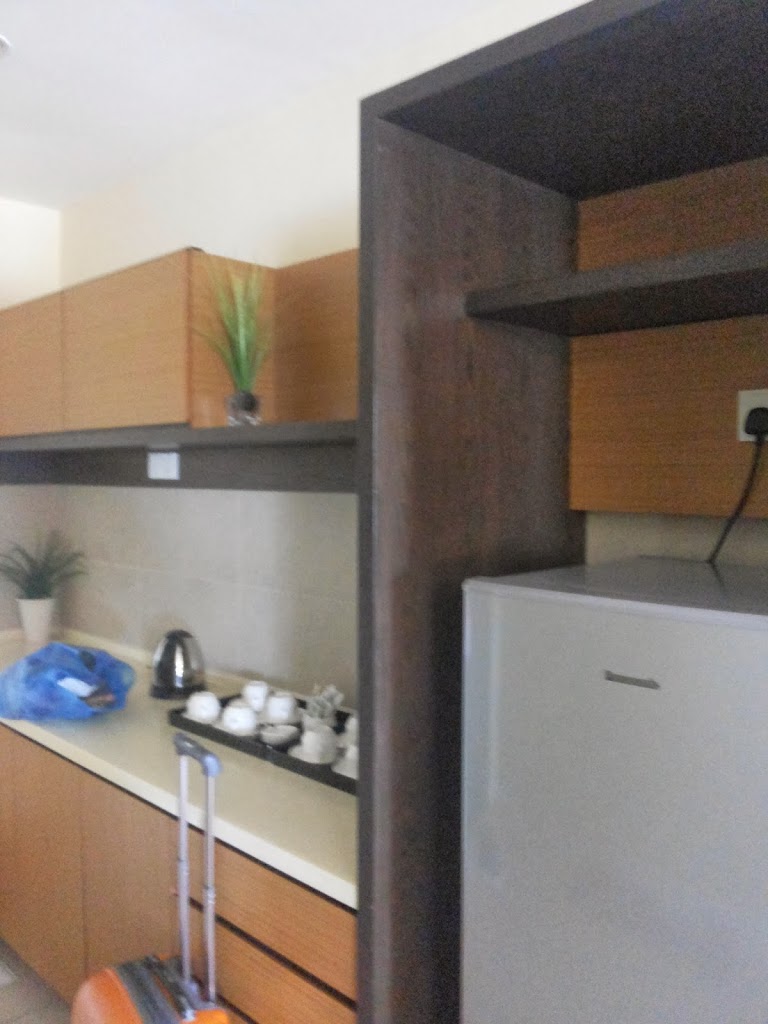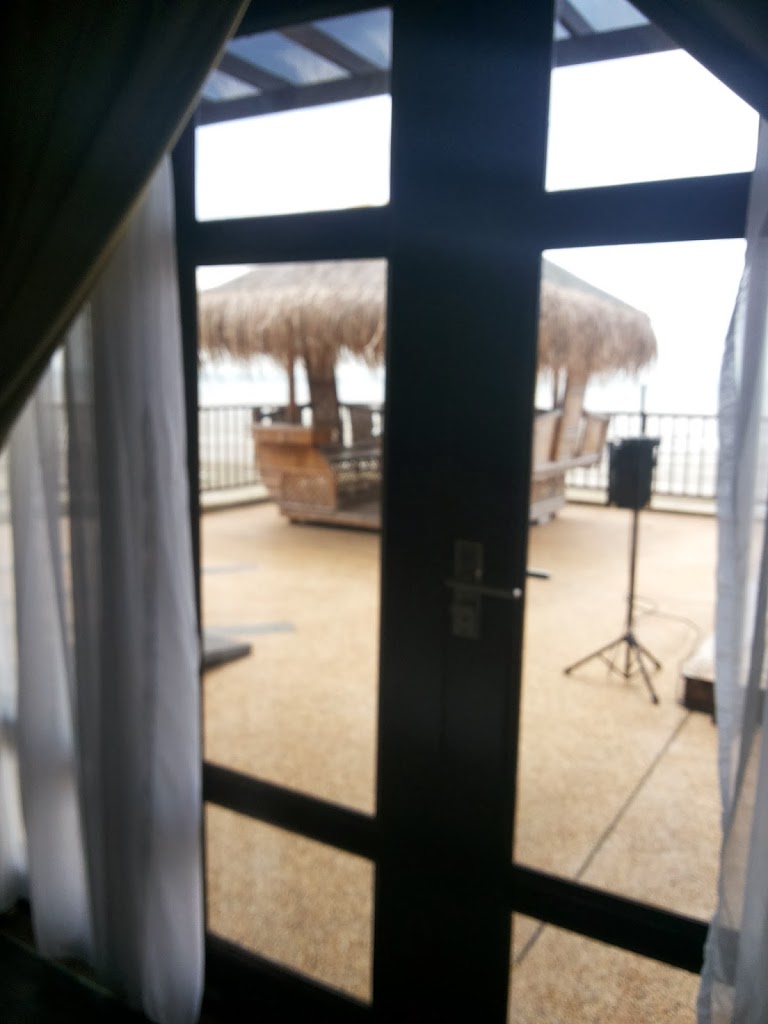 The verandah is really huge, big enough for a small BBQ party. Ohhh how I wish we could have a BBQ during our time there.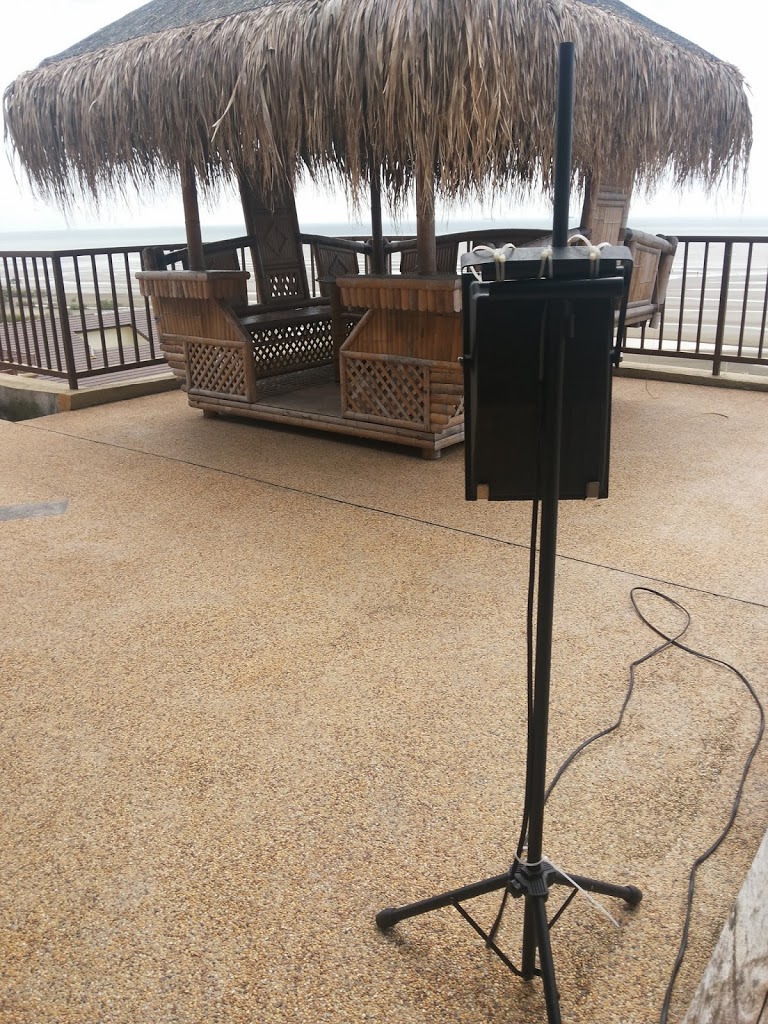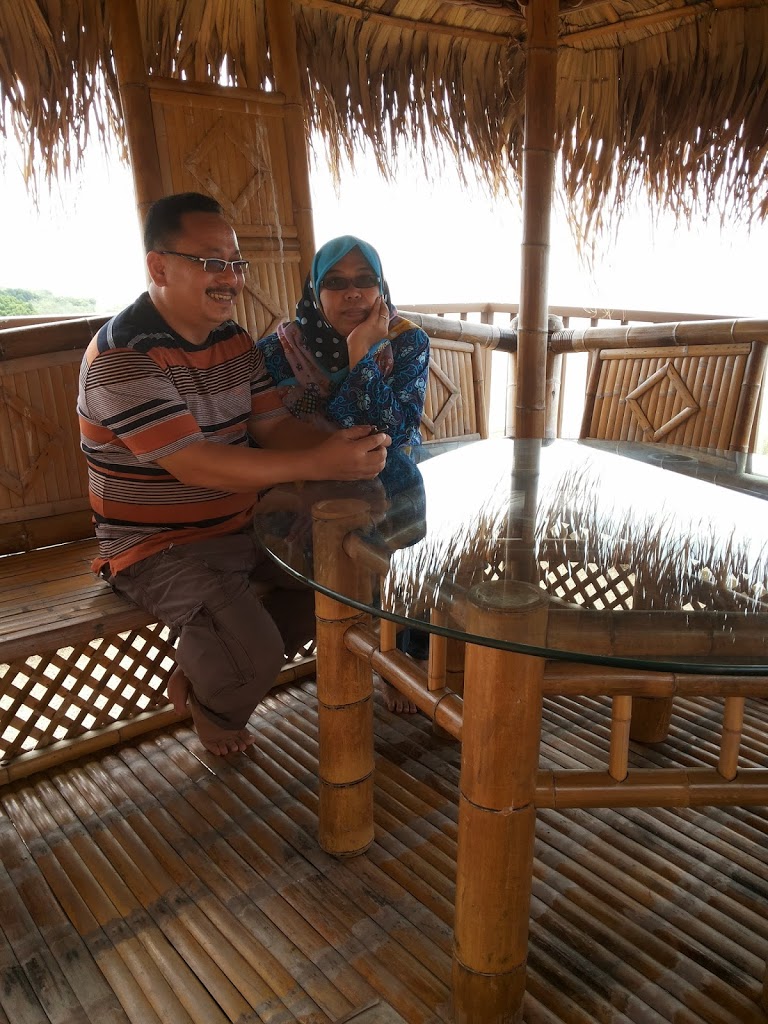 Another interesting feature of the GoldCoast is the water park. If you have young kids I am pretty sure you will spend a day in the park. I came down for a swim on the next day. I wasn't actually too eager to take a dip in the water, but my older sister could not resist taking a dip in.
We had seafood dinner during our stay there. Thanks to Mr Google I found a few reviews about Juvita Seafood…so off we head to Banting town to get a taste of some delicacies. Dinner was not too bad. We simply enjoyed every bite of our dinner. Let's see…we had 2 kg of cockerel, 2 kg of phapha, squids, prawns, vegetable soup, fried khailan, 2 siakaps and spent only rm250 for our meal.
Seafood dinner at Juvita Seafood Restaurant
For dessert, we stopped over by the roadside and spent RM50 for durians. Yumm Yumm…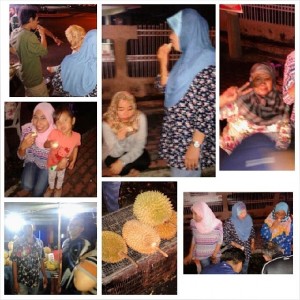 After dinner snack- durian by the roadside